Working with presentations
There are 2 ways to bring your presentations to EnjoyHQ. You can upload the whole file so they are searchable by their content or you can embed the presentation in a Story so your team can find them easily while keeping Stories as the main format for storing and indexing insights in your repository.
If you are in process of migrating your previous research data to EnjoyHQ, we suggest embedding or attaching the presentations to Stories instead. Learn about migrating your data
here
Importing presentations as searchable documents
🙋 If you're importing Google Slides presentations, via our Google Drive integration - you don't have to do anything, your file will be converted on the fly.
You can select and upload either PDF or PowerPoint (either .ppt or .pptx) files using our document importer

Once the file is imported - it can be added to a project, tagged, or embedded in a story. We will extract formatted content which can be searched through and edited if needed, as well as a slide viewer for the original presentation format.
Things not looking right? PPTX (and PPT) import is always going to be best effort as the format doesn't translate well into the web context. Converting to PDF first (using PowerPoint) might yield better results.
Embedding live presentations in Stories and Project Reports
Embed presentations from cloud sources (Google Slides, Slideshare, Pitch.com and similar)
You can embed a presentation directly, by copying its public link and adding it via the "embed media" feature, found in the Story editor: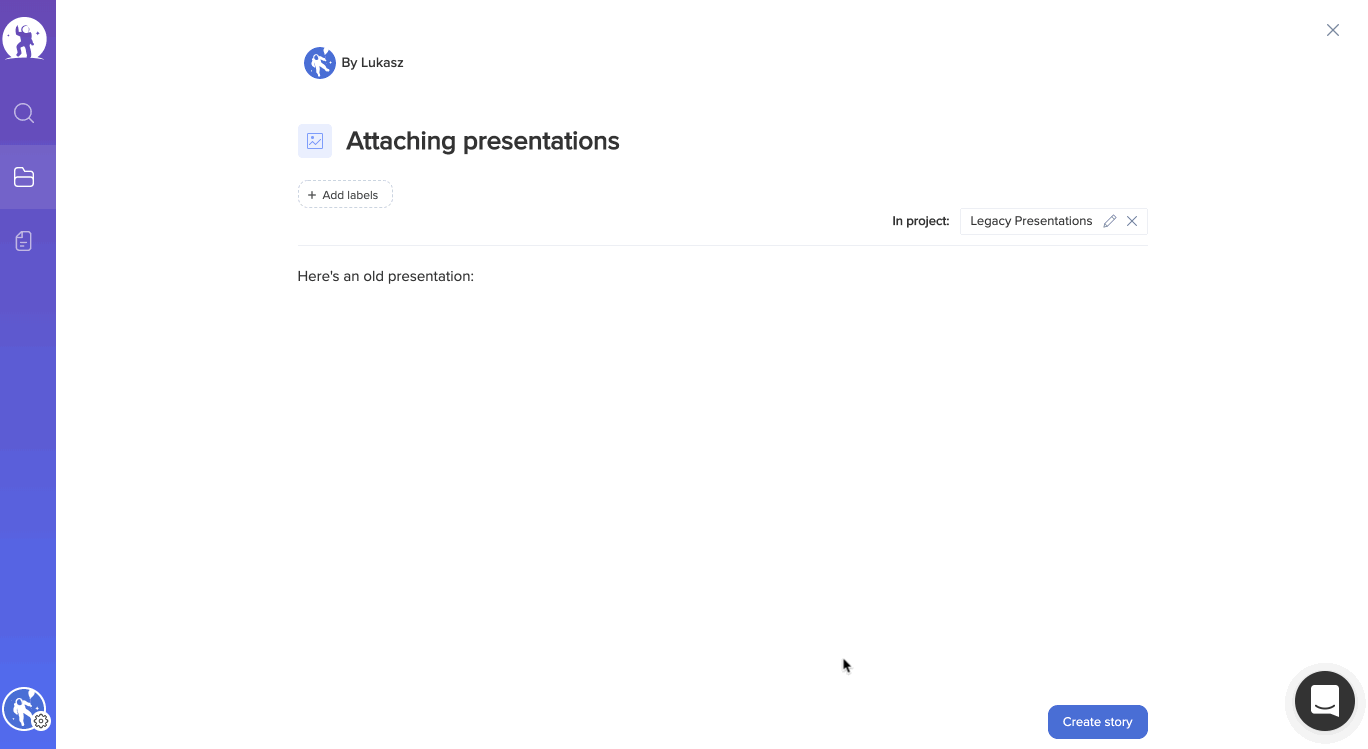 The link to the presentation has to be publicly accessible, meaning that the resulting link has to be shareable with anyone. That doesn't mean that the file has to be public, i.e. indexable/discoverable by Google searches, etc.
This method works also in our document editor. Learn more about embedding external content.
As Story file attachments
You can also attach your presentation file to your Story - this way it will add more context to your research Story, and will serve as additional evidence. Simply click on the paperclip icon in the Story editor to get started: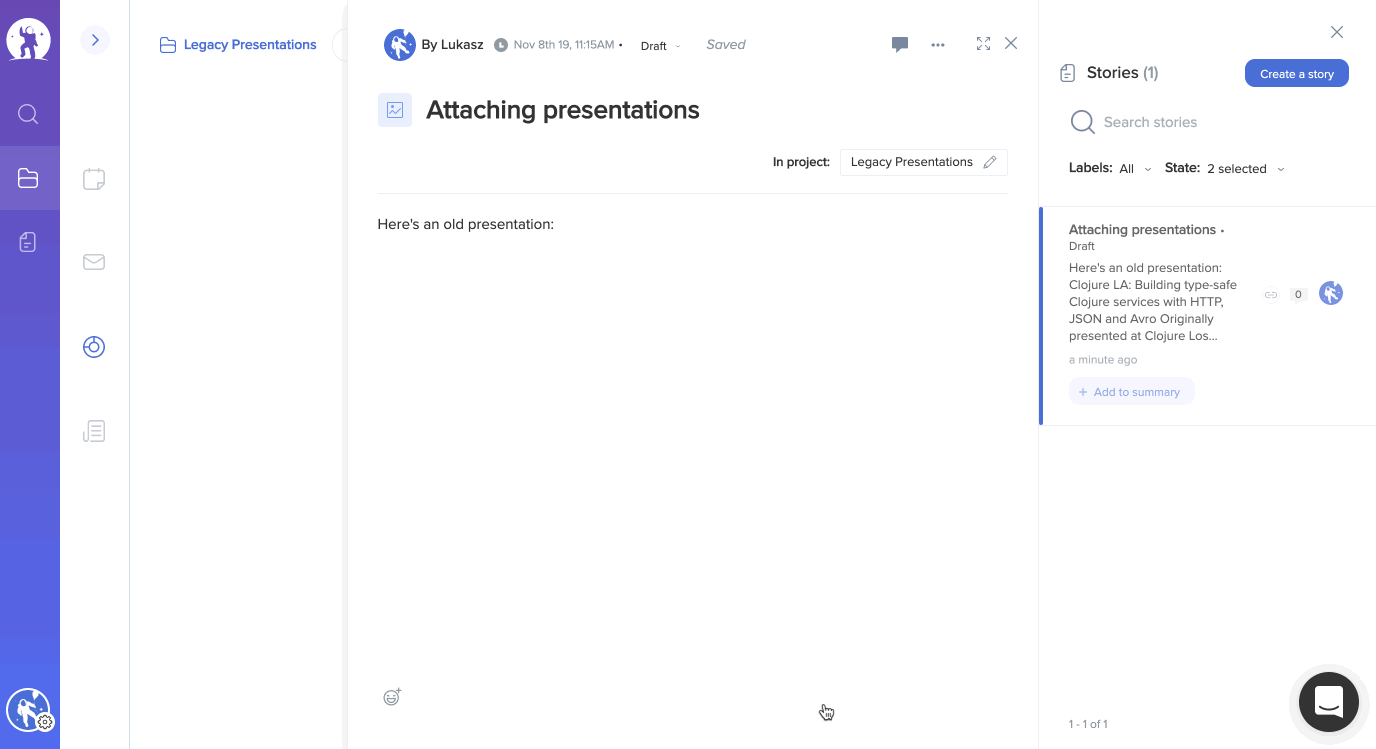 As opposed to importing your file directly into EnjoyHQ - you don't have to convert your presentation file. In fact, you can attach any type of file!
---
---