Assign documents to team members
You can assign a group of documents to team members by using the batch editing features found in your document list in the Search area and Project Data section.
1. After a search query, simply select a document from the list or select all the results of the query, this will activate the batch editing mode.
2. Click on the Assign to Team Member option and select the team member you want to notify.
3. Once you have selected the team member, she will receive an email notification.
4. Documents assign to you or other team members can be filtered easily using search.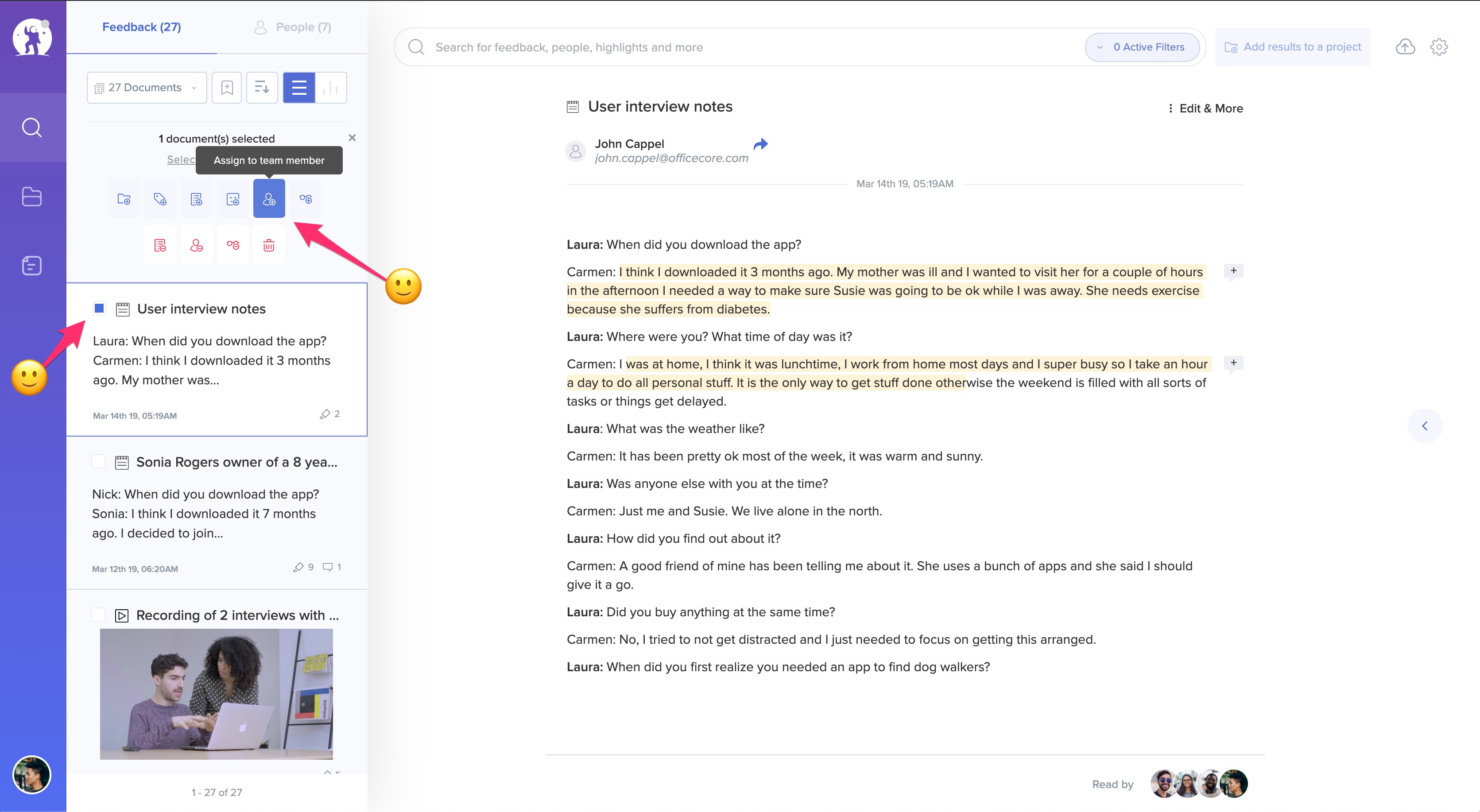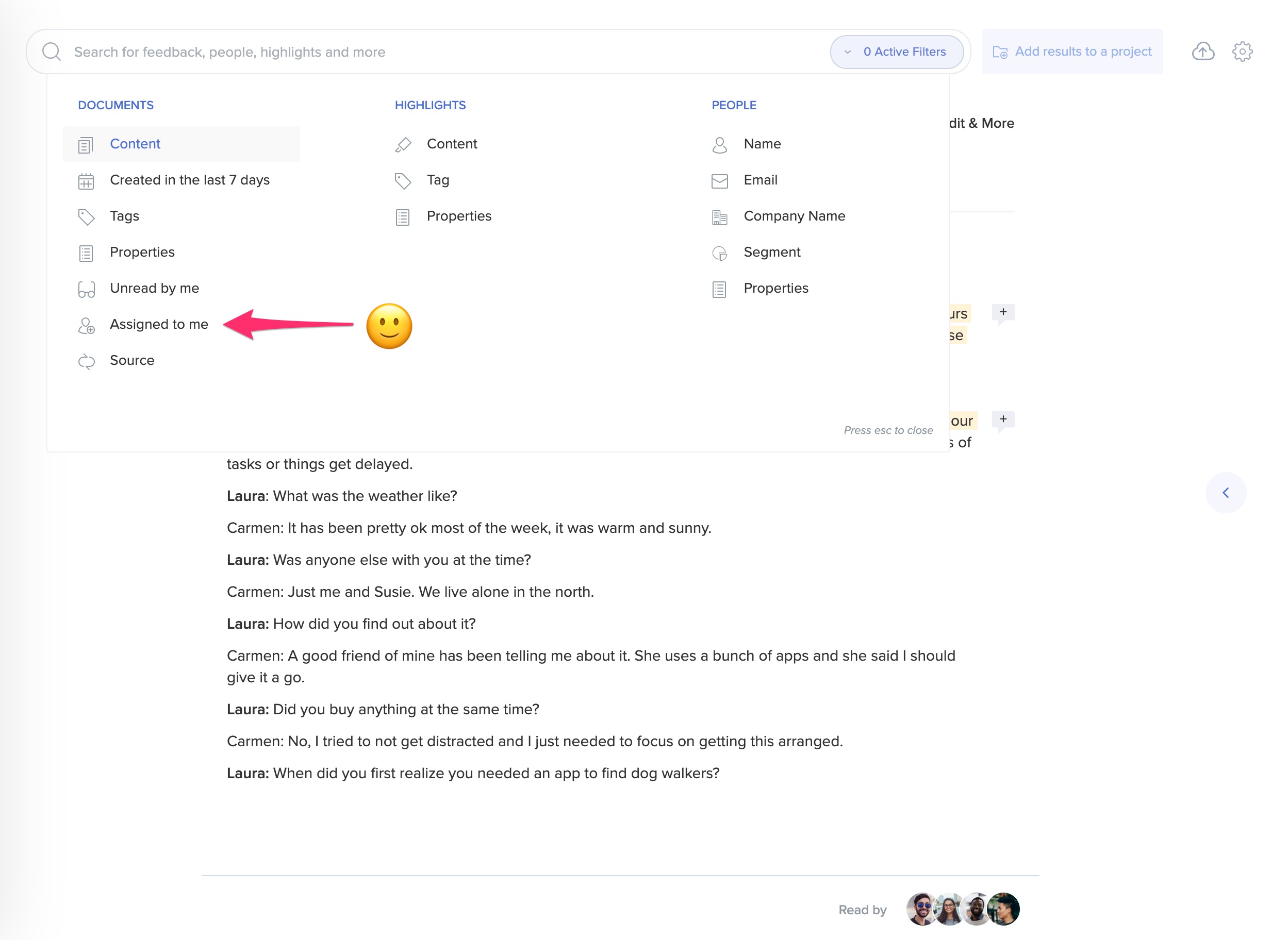 You can assign as many documents as you need and if team members are working within a project they can mark documents assign to them as "processed" which will help them manage analysis process.

Marking documents as processed in the project data section 👇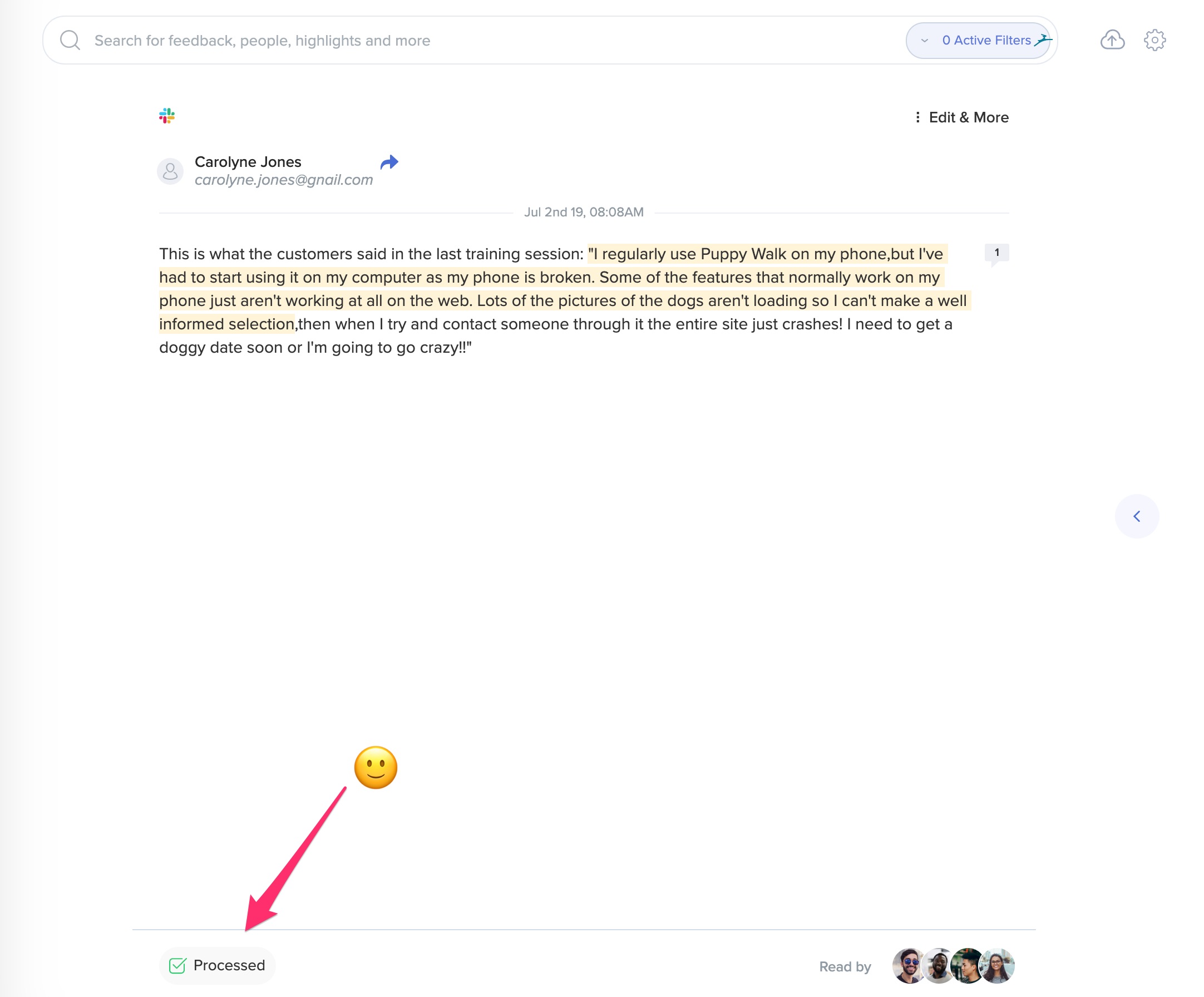 Learn how companies and teams of all sizes use EnjoyHQ 👉Success Stories
Why not book a demo with us? We would love to answer all your questions 👉 Book a demo here.
---
---