Delighted
Connecting Delighted to EnjoyHQ is easy!
Let's connect your Delighted account!
First, go to your Delighted Account
Select Integrations:

Then EnjoyHQ: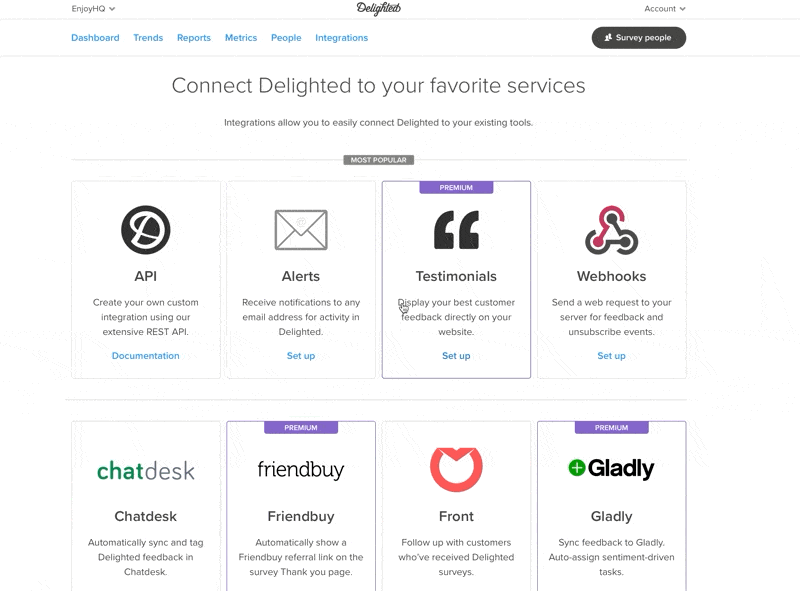 Once in the EnjoyHQ section, copy your API Key: Once done, you'll need it in a second.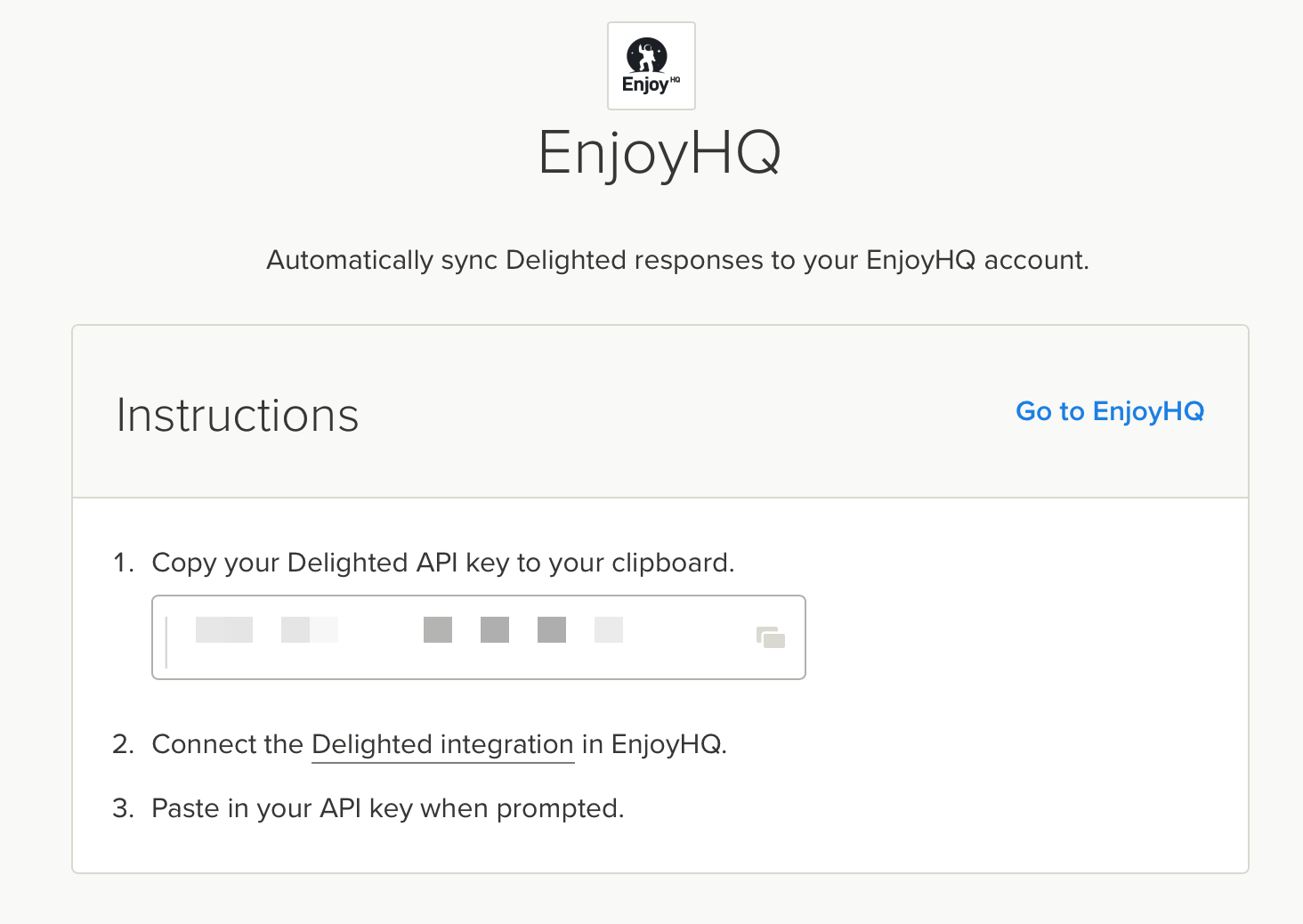 Now go to EnjoyHQ > Account area > Integrations and click on 'Delighted', or use this link: https://app.enjoyhq.com/account/integrations/delighted/new
Paste the API Key you copied from Delighted and click Connect. It may take a couple of minutes to get all your Delighted data in EnjoyHQ
That's it - we will start fetching your data right away - it might take a few minutes to start appearing in the Search area.  
What data is fetched from Delighted?
The Delighted integration imports the following:
Any written feedback left as part of the NPS survey
customer profile, if the customer's email is present in Delighted
The sentiment is assigned based on the score of the responses and stored as sentiment, using the following scale: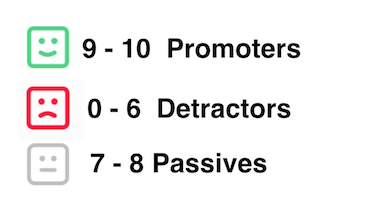 If you have configured your survey with Delighted's Additional Questions feature, we will synchronize them as well, according to the following rules:

single and multiple choice questions will be mapped to content and document properties
in case a responded chooses a free form "other" option, the reply will only be imported as document content
any free form question's answers will be stored as document content
Setting up Additional Questions impacts how we decide whether to import a response or not:
If a response has at least one, non blank, free-form reply - it will be synchronized to your EnjoyHQ account. If a response has only NPS score and responses from single or multiple choice questions based on pre-configured choices - it won't be imported.
Example response in Delighted: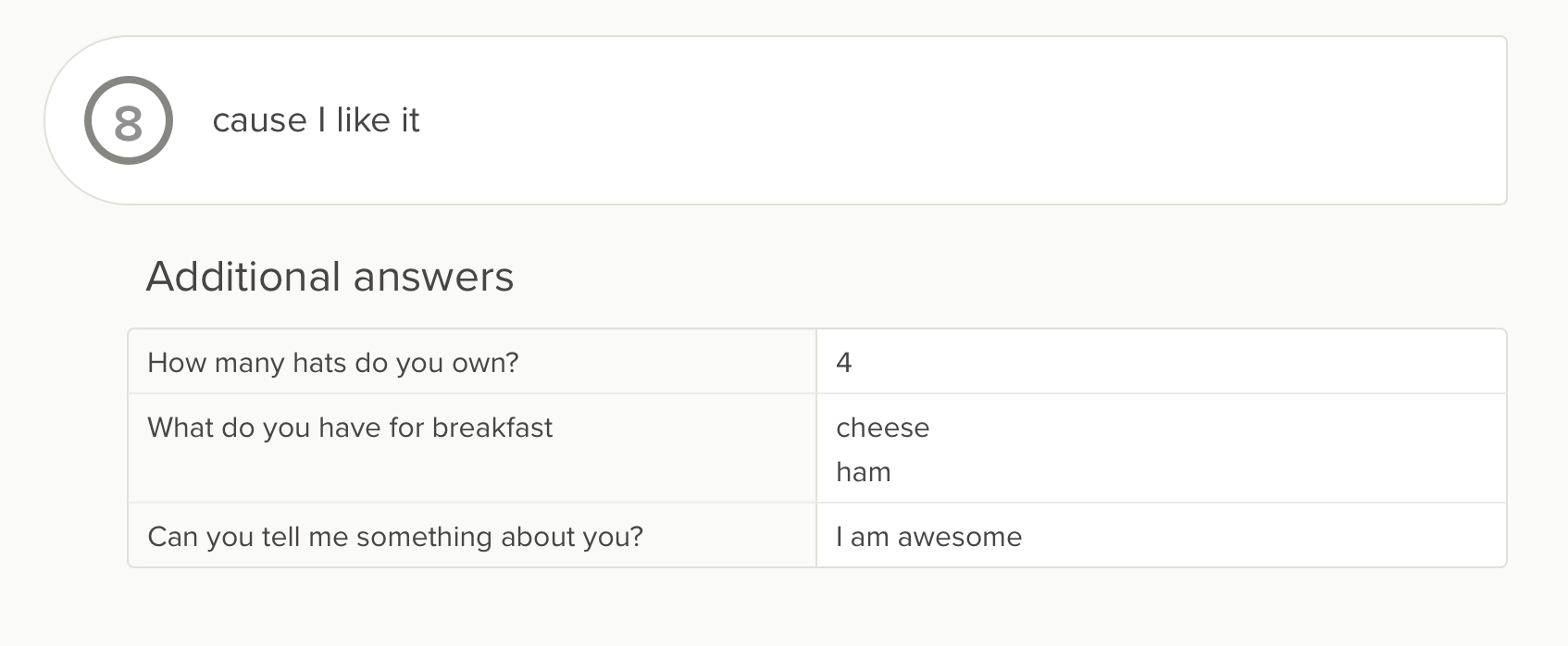 And the same response as stored in EnjoyHQ: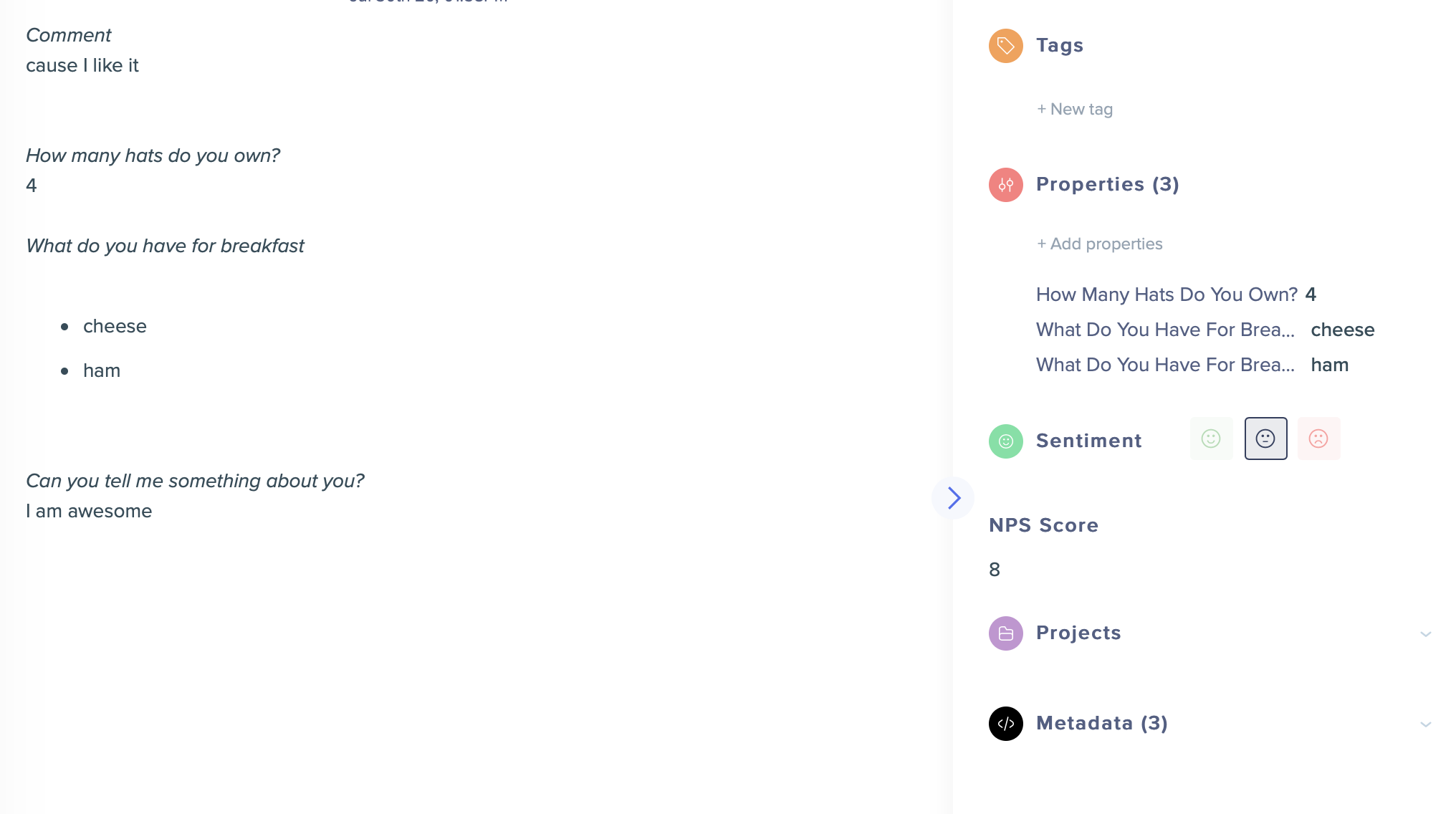 Updates after you connect Delighted
We sync new data from Delighted once a day.
We only show customer responses with comments (see above)
We sync updates to tags 7 days after feedback was submitted (e.g if you get feedback on Monday and tag it within Delighted on Friday you will see the tag update. If you tag it any later than 7 days the new tag won't sync, this is due to the limitation in Delighted API.
EnjoyHQ will need a few minutes to fetch all your data. If your data is not available after an hour or later, please reach out to us!
---
---