Key Concepts in EnjoyHQ 👉 Start Here ⭐️
Effective research repositories are designed with the end-user in mind. In this case, your colleagues and stakeholders. In this guide we will cover the following topics:
Important concepts you need to know when implementing your UX Repository:
Tags
Properties
Labels
Projects
Research Reports
Stories
Mapping your stakeholders
Building taxonomies in EnjoyHQ
Let's get started! 💪
Important concepts you need to know when implementing your UX Repository
Below you can find a brief description of some of the concepts you will need to know in order to build your Research Repository with EnjoyHQ.
👉 You can also access a spreadsheet with the content below here. You can use it as a template.
Purpose

Examples

A project is a workspace where you can add all the raw data related to your research question and analyze and write down your findings and insights.

Personas

New features/products

Hypothesis

Usability testing

Labels

Labels are used to organize your projects or stories so they are easy to filter and find by colleagues. You can use multiple labels for projects, some teams combine labels that describe the type of study, the product or product area it relates to. You can use as many labels as you need. Learn more about managing your labels

Label 1: Usability

Label 2: Onboarding

Label 3: IOs App

Documents

We use the term "Documents" to describe data in EnjoyHQ. It could be a note, a video or an interview transcript. They are all documents in the context of EnjoyHQ. Normally this is your raw data.

Interview transcript

Survey responses

Support tickets

Research Notes

Video files

Highlights

Highlights are snippets of text that contain evidence that is relevant to your research question. Normally they are customers quotes describing their behavior or problems.

Customers quotes

Short Statements

Tags

Tags are mostly used for analysis. We recommend using tags for high-level classification

Feature request

UX Issue

Pre-Sales

Signup

Usability Problem

Onboarding

Bug

Upgrade

Integrations

Trial End / Non-Upgrade

General Feedback

Retention

Cancellation

Properties

You can think of properties as super tags. You can use properties to add more context to your highlights. They are very flexible in that you can create one property and associate multiple values to it. That way you can create patterns for classification.

Property: Sales Objection

Values:

No budget

No buy-in

Customer missed value

Internal Barrier

Needed more support

The critical feature is missing

Property: Product Area

Values:

Uploads

Exports

API

Check-out

Billing

You can think of Stories as mini-blog posts that help you capture your learnings and share insights with your team and the entire organization. You can think about Stories as more digestible research reports. For Atomic research fans, a Story is your unit of insight. It is the finding and any data point that can help back it up.

Story 1: Users that successfully add seven friends to the platform stay active and have more sessions than users that do not invite friends.

Story 2: User experience high levels of anxiety when booking a nanny outside their neighborhood.

Story 3: Colorblind users were unable to find the export feature on the dashboard.

Project reports

Project reports are the equivalent of your research reports. You can write a report within a research project or you can also group a series of Stories and share them as the final outcome of your research.

Both the project report and the stories have the same purpose, to help you share insights easily. The benefit of creating Stories is that you make your findings more digestible and you can link them to each other as you generate more insights. However, there will be a time when writing a long report document will be the best approach and that when Project reports can help.

You can always attach Stories to reports anyway so they don't have to work separately. All read-only users have access to both reports and stories.

Report: Revised Personas for the Enterprise Segment.
Mapping your stakeholders
Each user will be consuming and accessing research data and feedback differently and your structure should help each user to make the most of the repository. 
We suggest mapping the different users in your organization and the level of access they will be granted. Think about this mapping as a first draft. Permissions and access will change over time and EnjoyHQ provides a lot of flexibility when it comes to changing user permissions for users.
You can also access a spreadsheet with the content below here You can use it as a template.
👉 The table below is just an example. You may give access to different people based on your internal structure, data governance, and organizational culture.
| | | | | |
| --- | --- | --- | --- | --- |
| Team Members | Access to Raw Research Data Data | Access to Customer Feedback | Can modify Taxonomy | Access to Reports/Stories/Insights |
| These are all the people that may use or benefit from having access to your Research Repository | This is data gather by the researcher via interviews, usability testing, diaries, and any other proactive research activity. | This is the raw data coming from integrations or uploaded to the platform (Surveys, forwarded emails). This data has been gathered directly from customers with no analysis or interpretation. | User can create, rename, change or delete tags, properties, sentiment, labels or customer information | These are research outcomes, for example, Research Reports, Stories, Presentations |
| Researcher | Yes | Yes | Yes | Yes |
| Designers | Yes | Yes | Yes | Yes |
| Engineers | Yes | Yes | No | Yes |
| Product Managers | Yes | Yes | No | Yes |
| Marketing | No | Yes | No | Yes |
| Executive/Leadership | No | No | No | Yes |
| Support | No | No | No | Yes |
You can learn more about user permissions here
Building taxonomies in EnjoyHQ
In EnjoyHQ there are two types of taxonomies: 
One for Stakeholders, normally people who consume research reports or insights
And one for Researchers, normally people who do research in your company. 
We highly recommend watching this quick video 👇
Complementing your classification with Customer Segments 
Classifying your data is just the beginning, the second step is to understand who is behind the feedback. Not all customers are equal so being able to filter your feedback by your most valuable customers or most active users can help you prioritize work and make more strategic decisions with the data you already have.
In EnjoyHQ you can create customer segments and visualize customer requests or complaints per segment. Learn more about creating customer segments here.
You can build customer segments by grouping customers by similar customer properties such as the price of their subscription plan, location, engagement metrics, persona, etc. All these characteristics can be imported into EnjoyHQ from your integrations or using our API.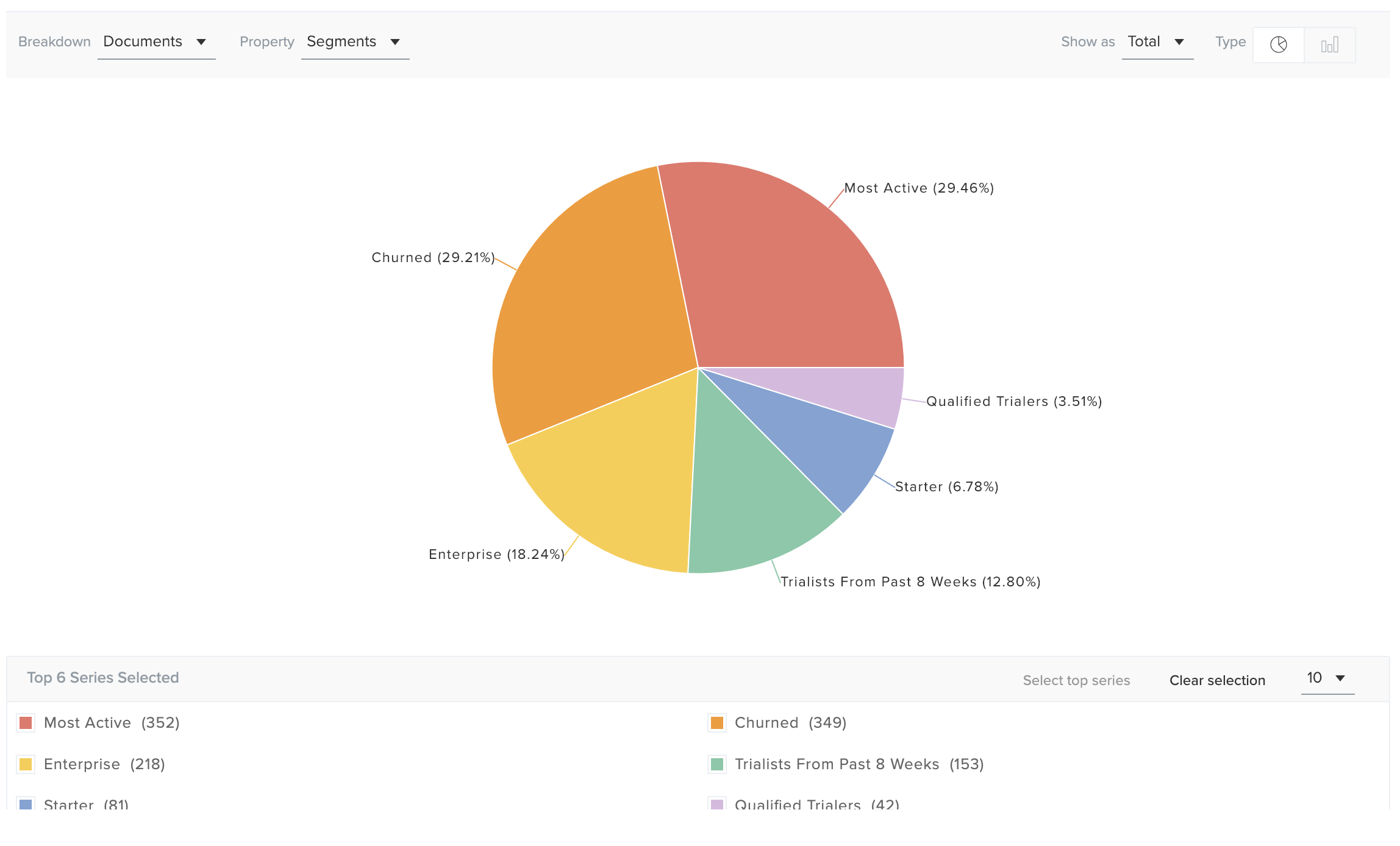 Learn how companies and teams of all sizes use EnjoyHQ 👉Success Stories
Why not book a demo with us? We would love to answer all your questions 👉 Book a demo here.
---
---