Homepage
The EnjoyHQ homepage is designed to give all users (Admins, Collaborators and Read-only) a single experience. New users see a Getting started banner to directing them to ramp up using courses in the EnjoyHQ Academy.
Read only view
Read only stakeholders see a slightly different view than Admin and Collaborator users. Nothing changes to what read-only users can see or do. (read more here 👉 Users and Permissions).
Team activity: This is an overview of the most recently edited stories and projects curated by your Admin and Collaborator users.
Popular tab: Most read stories and projects in the last 30 days display here.
Featured tab: Stories and reports labeled as "marked as featured" display in this tab.
Story cards: Story cards include the header image for read only users to add context and increase interest.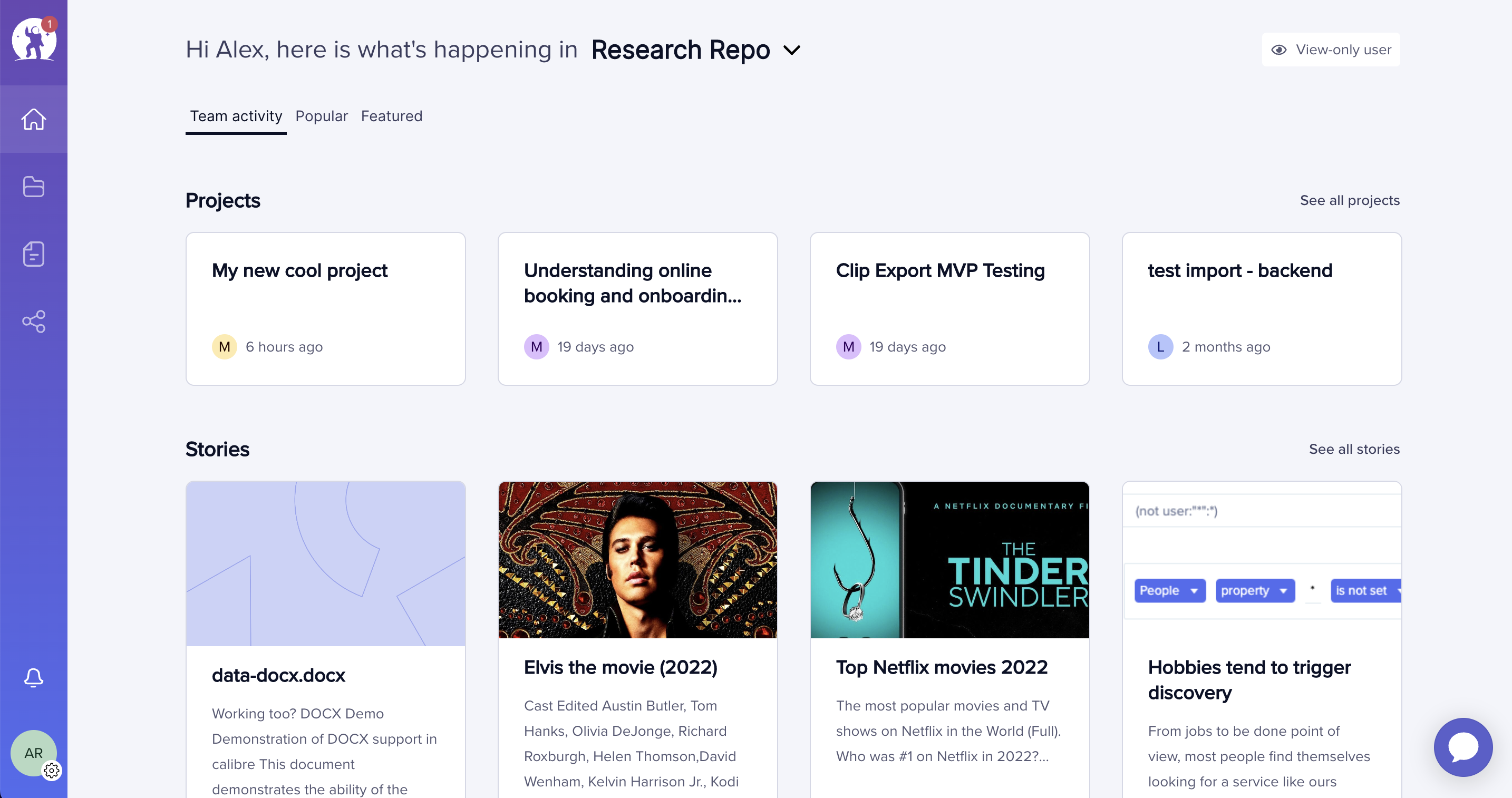 Admin and Collaborator view
Content tabs: By default, project and story cards are arranged by most recently edited on the homepage. View your team's activity on the Team Activity tab. Click Go to projects or Go to stories to view the project or story dashboards.
If you don't see the projects or stories you expect to in the
Your Activity
tab, you can check the
update definitions here
.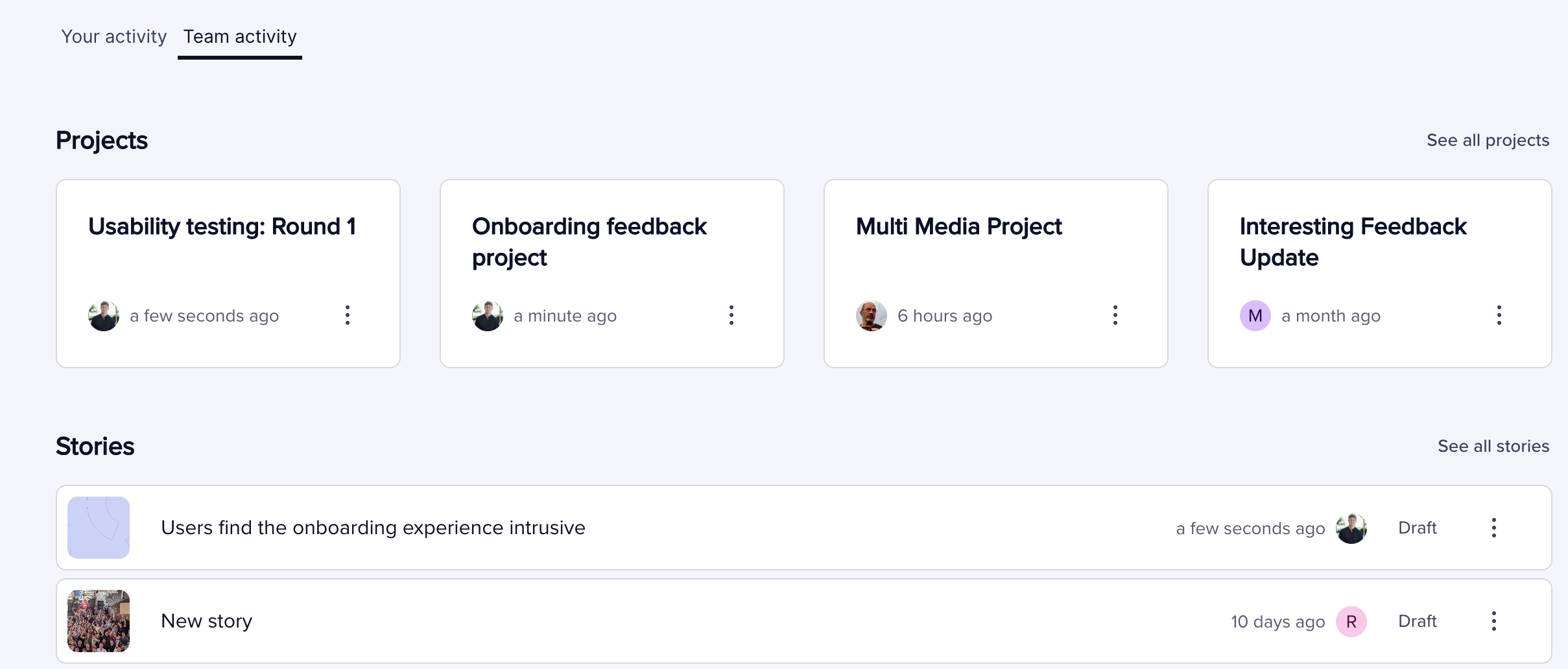 Changing workspace: If you have access to multiple workspaces, you can quickly change your workspace by clicking the drop-down option. Remember, you can request additional workspaces to the support team (support@userzoom.com) or via live chat using the chatbot.

Adding data: Add data directly to your workspace using this button on the homepage. You'll see the same upload options for the formats that EnjoyHQ is compatible with.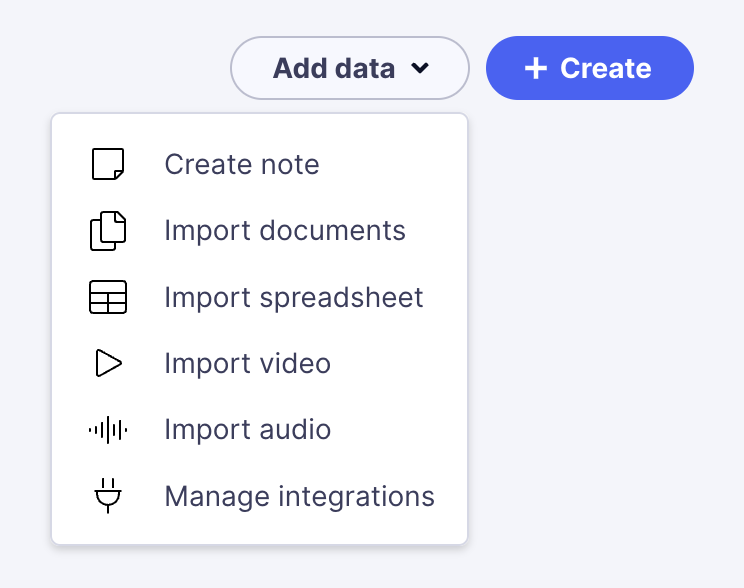 Create projects and stories: When a workspace is empty, users see springboards to create new stories and projects. You can also click the + Create button in the top-right of the screen.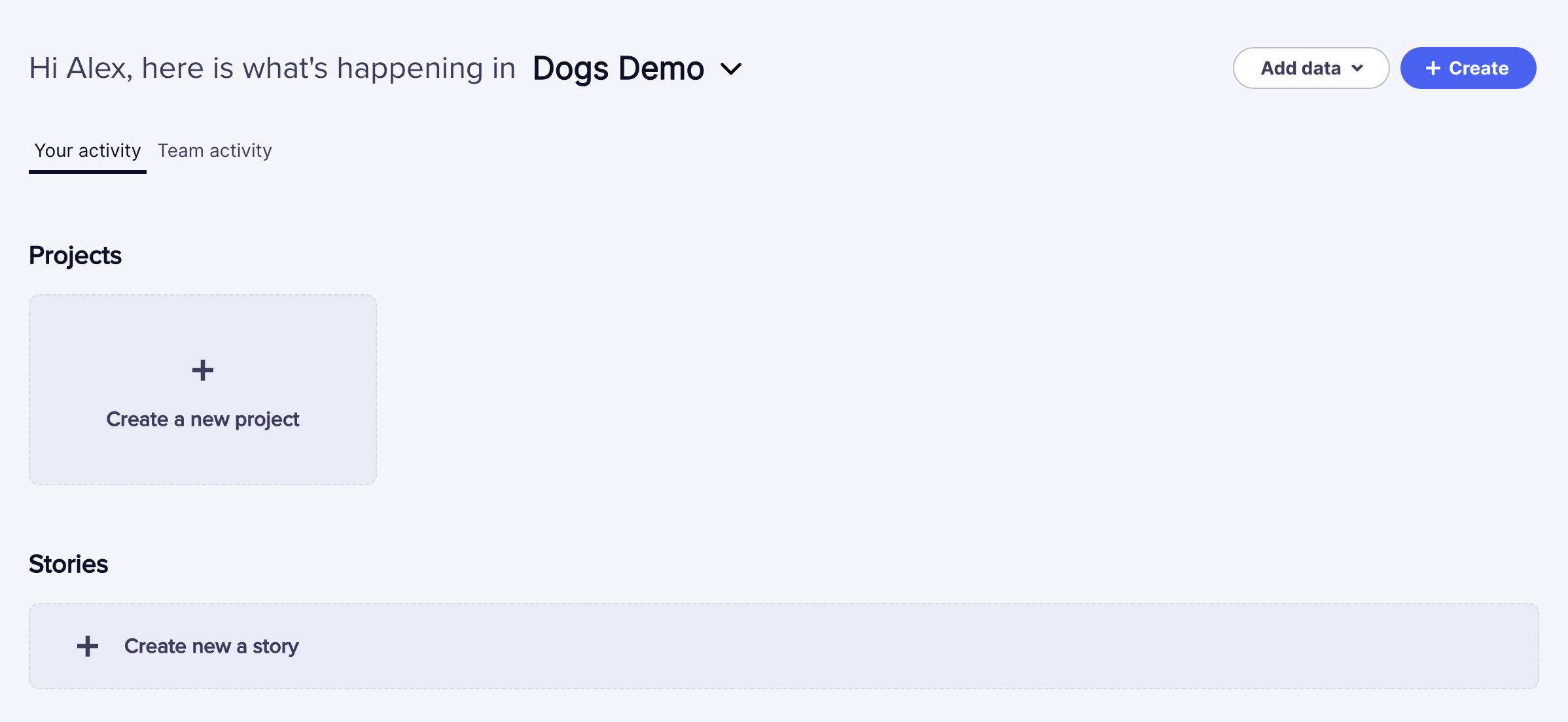 ---
---